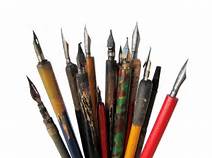 Resources
Here is what you need to get started:
1. Ideas to blog about…
2. Internet and a blog site (You can get a free one at Blogger.com or WordPress.com. There are many others including those who will host your site like Hostgator.com, Godaddy.com or Bluehost.com.
3. Visit the link up site in order to "link up" with Blog 31 Days. (Others will be able to read your blog and you will be able to read their blog. You will need to also create a 125 x 125 thumb print sized logo for your link up. Go to Pic Monkey, Canva or Cooltext for free image (you can upgrade and pay too).
4. Set up your 31 home page on your own blog so that when you write every day you
can link to it. Here is an example.
5. Take the link to that "blog" page and use it to "link up" using the link up tool here.After you get your link from joining the link up tool, return to Blog31days.com and choose a category in which you will link your blog. Go then to your site and blog and your thumbnail print will appear on Blog 31 Days.com so everyone can click, see and read your work. It will also be on your own blog site so wow! This is going to be fantastic!
6. Blog every day for 31 days. Every single day you will blog at least 300-500 or more words and then link them to your "home blog page" that will list all of your 31 topics. Here is an example.
7. Join the Blog 31 Days Facebook site.(It's new so be a charter member! Yay for new beginnings!)
8. Blog, Blog, Blog, Blog and 31 days blog. Every day return to your home blog page to link each day's blog so that all 31 links will be there for others to read your day by day blog. Here is an example.
9. Choose from one of these categories so that you can blog and link up!
10. Begin thinking of how you can turn this 31 days blog into a book, review, ebook, pamphlet or whatever in the Sam Hill you want!
11. At the end of the Blog 31 Days, relax, celebrate, or do whatever in the world you want to do!